Índice

» O álbum de estréia ...
» Q&A in English
» Turnê
» Mídia
» Discografia
» Special Thanks To

Review
HEADSPACE were introduced to the Progressive Rock scene with their first EP entitled "I Am..." back in 2007. The album "I Am Anonymous" is a powerful progressive concept album that carves its own place within the progressive genre. The HEADSPACE pushes the boundaries of progressive music, offering a journey through the acceptance of being human, morality and existence.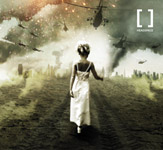 I AM ANONYMOUS (2012)
1 Stalled Armageddon
2 Fall Of America
3 Soldier
4 Die With A Bullet
5 In Hell's Name
6 Daddy Fucking Loves You
7 Invasion
8 The Big Day

Their first release, an EP entitled "I am..." coincided with their support shows with Ozzy Osbourne in Europe of the Black Rain tour in 2007.
Their debut album is due for release in May 2012. Adam is also the keyboard player in Black Sabbath, Ozzy Osbourne's band.
Adam Wakeman is son of longtime Yes keyboard player Rick Wakeman and has released 6 studio albums and several live albums with his father, Rick.
The Fanzmosis Total Rock Site! chatted with Adam Wakeman, son of Rick Wakeman (Yes, Black Sabbath and Ozzy). During this exclusive interview, he spoke about his band [HEADSPACE], his new projects, shows and about Brazil.
Check out!
Interview with keyboardist Adam Wakeman [Headspace]
Conducted by: Almir Figueiredo (Fanzmosis Total Rock Site!)
Translation, English and Portuguese: Débora Figueiredo

Questions and Answers:
1) How did the idea of setting up a progressive rock band?

I have worked with each of the Headspace members with different bands over the years as session musicians and we all became really good friends. I had the idea of putting a band together with the 4 best musicians I knew, with no preconcieved ideas that it would be a progressive rock band. We booked a rehearsal room and I told everyone to come along with no ideas and we'll just see what happens when we get in a room together. It became clear quite quickly that the progressive rock blood was flowing pretty heavily through the bands veins!

2) Can you introduce the band to your fans in Brazil and South America?

Headspace are a 5 piece British Progressive Rock band started in 2007. Damian Wilson (vocals), Pete Rinaldi (guitar) Lee Pomeroy (bass) and Rich Brook (drums)
We released a 4 track EP to accompany the 3 support shows we did with Ozzy in the UK and Ireland on the Black Rain tour in 2007. Since then, we have been working on the debut concept album "I am anonymous". In true prog rock style, it has taken 5 years to finish it...
3) Can you talk about the production and development of the new album "I AM ANONYMOUS"?

It was a difficult album to write and record because of our schedules and commitments to other bands that we work for. I was away a lot in 2007/8 and 2010/11 with Ozzy, which meant getting Headspace all together wasn't easy. We are all working musicians so a lot of the time, it was Headspace that had to take a back seat while some of us were away. Pete and I started a lot of the writing together and then we individually got together to work on tracks as and when time permitted.

4) What were the themes and inspirations?

The title of the album has the finger pointed directly at the listener. It is about you and your relationship with humanity, ultimately the battles fought within the mind from child to man. Through Kubler Ross' model of impending death, with reference to war, the turmoil leads us to peace and acceptance... only then to swing straight back round to chaos.

5) Kübler-Ross Model - The model was first proposed by Elisabeth Kübler-Ross in her book On Death and Dying, published in 1969 had some weight in the process of writing the album?
Absolutely. It was as much an influence on the musical structure of the album as it is on the lyric and concept.
It takes the idea that the model of Kubler Ross', which seems so apparent in human nature when responding to impending death, can be projected as the reaction and progress through war and self destruction that is so prevalent in mankind. Musically, the track "Die with a Bullet" can be separated into 5 sections, each representing the 5 stages in Kubler Ross' theory.

6) The cover art features a dark landscape ravaged by war, creating a chaotic scene at the cover contrasts with the innocence of a child. How it was the process and concept of the album cover art created by Blacklake (the design team of the Netherlands)?

Originally, Pete and I came up with an idea for the ravaged landscape, desolate and bleak and with a single flower growing in the chaos. This idea changed when we started working with the very talented Blacklake guys and the little girl seemed to fit the contrast we were looking for even better. Whilst the album is about us an individuals, it references events in the world we currently live in, so war and religion are all tied in with the artwork too. The inner booklet of the digipak is kind of the Headspace "Bible / Journal" if you like. The bullet holes on the back of the booklet perhaps remind us that religion has been the cause of War since the beginning of time, but also is the salvation for millions of people throughout their lives also.
The album imakes observations, without taking sides or saying what is right or wrong.

7) The CD "I Am Anonymous" will be released on May 22 in North America (a day earlier in Europe) via InsideOut Music. When the record company will release the album in Brazil and South America?

The physical CD will be available by import only from North America, but available from itunes and all other outlets that sell digital download albums.

8) What the fans can expect from the new album?

We made this album the way we wanted to from the start. We produced it ourselves as we knew how we wanted it to sound. We weren't trying to make an album that could be played on the radio, it had to be true to the concept and not be dictated by any format. This is why there's 15 minute songs on there. That said, we didnt start by saying "lets write a 15 minute track" - the album evolved as it went along.
We spent as long as it took to make sure we were completely happy with it too. Once you release an album, that's it - it's there forever, you can't go back and change it. With that in mind, it has to be the best possible album we could make and I really think we've achieved that. If people like it and buy it and come and see us when we do shows, then it's all a bonus. For us, making the album that will hopefully stand the test of time is what it was all about.

9) Do you intend to go on tour to promote the album "I AM ANONYMOUS"? If so, do you plan to include Brazil and South America on tour?

We are putting together a short European tour at the beginning of September once my Ozzy commitments are over for the year.
As for Brazil, I have toured in South America and Brazil many times with my father Rick and with Ozzy a couple of time and I can honestly say they have been some of the best shows I've ever been involved with. The people have a passion for music that is un rivalled anywhere else in the world. We would love to come down and tour the album, but its all down to the financial side of getting us down there, shipping equipment and a promoter that is willing to take a risk with a relatively unknown band. If people like the album and would come to the shows, then we'd be there like a shot! Buy the album and spread the word!

10) Any final message for your fans?
Thanks to everyone for your support of live and recorded music - I hope you like this album, come by the website at
www.headspaceonline.com
for announcements on tour dates.
Anyone who has a smart phone can get first access to a hidden page online if they can find the 'QR" scan code in the album booklet...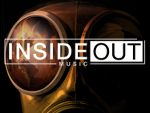 Label: InsideOut Music
RELEASE EUROPE: May 21st (2012)
RELEASE G/S/A: May 18th (2012)
Fanzmosis is run and operated independently of Facebook. The views and opinions of authors expressed on these pages do not necessarily state or reflect those of Fanzmosis Brasil or its employees.